Moving to Nashville Guide
If you're moving to Nashville, you're probably wondering what it's like living here. 
Maybe you've been enjoying weekends away in this part of the country for years, or perhaps you've only paid a flying visit in the past. Maybe you're relocating for work or family commitments and this is the first time you'll ever step foot in the city! 
Whatever your context for moving to Nashville, I'm here to help make that transition as smooth as possible. From the practicalities to the fun stuff, I'm going to share all the things I wish I had known before relocating to Nashville, Tennessee!
Together we'll be covering everything from music to employment, food to taxes. We'll leave no stone unturned in our pursuit of local Nashville knowledge. You're practically a local already!
1. Music 
The Nashville music scene is more than country music. Nashville produces and writes all kinds of music across a wide range of genres with something for every taste.
Of course, Nashville is world famous for its country music. And rightly so. This is a city that time and again churns out stars of country music. From the legend that is Dolly Parton to the likes of Dierks Bentley and Taylor Swift, the talent pours out of this city with music well and truly in its blood. 
Nashville's musical identity has definitely been eclipsed (and with good reason too) by country music. But, that's not to say that the city's music scene stops there. Oh-no. Once you've satisfied your country craving and filled up on as much western swing as you can take, you'll be glad to know that other genres are on offer here too! Nashville is home to a truly diverse musical community. From urban to rock, Americana to bluegrass, pop to classical, gospel, jazz, and soul. 
Jazz lovers can head on over to Rudy's Jazz Room for a truly authentic late-night jazz experience to rival any New York establishment. If hip-hop is more your jam, then you'll be glad to know that Nashville has its very own thriving hip-hop underground scene. Alternatively, head on over to the Station Inn for a Bluegrass fix or settle down for an evening with the Nashville Symphony at the Schermerhorn Symphony Center.  
2. Job Market
Lots of companies are moving here! From Amazon to Oracle, employment opportunities in Nashville are on the rise, making this a great city for those looking to make strides in their careers.
In defiance of economic trends across the US, Nashville's economy is going strong, and the city has become one of the country's best performing job markets. As of 2021, Nashville was ranked the 4th top metropolitan area for population growth and job creation in the LaborIQ Index, leading the way alongside Dallas TX, Phoenix AZ, and Austin TX. Nashville's booming job market has been fuelled by increased net migration and a soaring demand for new talent – all in spite of the pandemic. 
More and more businesses and big-name companies like Amazon and Oracle have been moving to Nashville in recent years. As a result, Nashville has been able to maintain a healthy job market and recover jobs relatively quickly after COVID-related disruption. 
The proliferation of industry, professional, and business activity in the city makes Nashville a very attractive city for those seeking employment. According to Nashville's October Jobs Report, the metropolitan area alone has experienced a 4.8% rise in new jobs added year over year, equating to a 3-month average of 2933 new jobs. Nashville's unemployment rate is also down by 4.2% year over year compared to the national average of -2.3%. 
Job growth in Nashville has been most prolific in government sectors, as well as education and health, trade, transportation and utilities. According to the October Jobs Report, month-over-month job growth in these sectors amounts to 44.6%, 27.7% and 17.7% respectively. Very healthy figures indeed that offer an optimistic long-term outlook for the city.
3. Sports
Professional and college sports abound in Nashville. So, don your baseball cap and get yourself some season tickets. Go Nashville Titans, go!
Put your sporting hats on because Nashville is about to blow your socks off. Did you know that Nashville has four pro sports teams as well as NCAA division, university level sports, and plenty of leisure activities for everyone to get involved in. This is a city where you can watch and participate in sports at every level. There really is something for everyone in Nashville. 
Nashville is home to four professional sporting teams, all of which keep up regular game schedules. Nashville's own major league soccer team, Nashville SC, was founded in 2016 based at the Nissan stadium (soon to be relocated to a brand-new SC stadium being constructed at the former fairgrounds). More of a baseball fan? Well, you won't be disappointed. The Nashville Sounds are Nashville's pro basketball team and an AAA affiliate of the Texas Rangers. The team is well loved and supporters flock to their games at First Tennessee Park. Plus, the Nashville Sounds play most days of the week so there's plenty of opportunity to see them in action. 
You'd be forgiven for thinking that Nashville wasn't much of a stick-and-puck kind of a city. But you couldn't be more wrong! Nashville is home to its very own NHL professional hockey team. Based in Sobro, in Nashville's Downtown district, the Nashville Predators consistently deliver exciting, action-filled games that woo crowds. Finally, let's not forget about football. The NFL Tennessee Titans are a big deal in Nashville. This professional American football team plays September through December at the Nissan Stadium and compete in the National Football League. 
Now for something a little bit different. Did you know that Nashville has a pro Australian Football team? Aussie or not you'll love this exciting game. Australian football is quite unique and combines features from American football games, rugby, and soccer. So, if you're looking for a sporting event with a difference then make sure you check out the Nashville Kangaroos!   
4. Restaurants
Hot chicken and southern comfort food are finger lickin' good in Nashville. There's certainly no shortage of delicious morsels to discover.
Food, food, glorious food. Nashville has so many delicious morsels on offer. From classic southern grub to bottomless brunch, there's no shortage of eateries sin the city. 
For a truly authentic Nashville experience, make sure to pass by Hot Chicken located in the South Side Assembly Food Hall.  Though you'll find this classic dish available all over the city, locals flock to the South Side counter for the best of the best. Nashville Hot Chicken is an iconic local dish. This isn't just any old southern fried chicken recipe. Nashville Hot Chicken has an extra fiery kick thanks to a healthy dose of Cayenne seasoning and the notorious hot sauce on top. You'll need a couple of cold bears on the side but by Jove this stuff is good!
Nashville is acclaimed for its famous 'Meat & Three' meals. Meat and three meals are staples of Southern cuisine and can be found at cafeteria style lunch spots across the south. It's what it says on the tin, a meat plus three stinkingly delicious sides. Add a sweet tea and slice of sweet potato pie and you're good to go. You certainly won't be left hungry in one of these places. Nashville has no shortage of meat and three establishments. Local favorites include Arnold's Country Kitchen, Wendell Smith's, Silver Sands Café, and Swett's. 
Brunch anyone? Brunch spots are popping up everywhere in the city. Start the day right with a stack of pancakes or indulge in a boozy, bubbly, breakfast with friends at one of Nashville's favorite brunch spots. My recommendations? Head on over to Milk and Honey for their Super Famous Buttermilk Biscuit sandwiches, or relax at Lou for breakfast cake and wine pairings in a beautiful riverside café. Delicious!  
Vegan? The South isn't known for being particularly vegan and vegetarian friendly, but you'd be surprised what's on offer in Nashville. Times are changing as so is the cuisine on offer in this buzzing city. Vegan cafes and restaurants are popping up round every corner. Veganlicious and The Southern V are top favorites in town for plant-based soul-food.
5. Parks and Greenways
With Percy Warner and Radnor Lake State Park on your doorstep there's no shortage of walking, hiking, and biking opportunities in Nashville.
For those who like to keep active and enjoy the outdoors, there's no shortage of outdoor adventures to be had in Nashville. From walking to hiking to biking, there's so much green space to enjoy thanks to a multitude of public parks and greenways within easy reach of the city centre. 
Centennial Park in the city's West End is a 132-acre public park that comes complete with two (yes two) dog parks for your four-legged friends to enjoy and a beautiful 1-mile walking loop. You won't have to travel far to get to this spot as it's located right in the middle of the city, making it ideal for a short stroll, or a tranquil lunch break that will slot perfectly into your busy schedule. But Centennial Park has much more to offer than just sitting on a bench and munching on a sandwich. Centennial is a top location for events. Concerts, fairs, and festivals regularly pop-up in this location creating a hub of festivity and celebration in the city. 
But there's so much more to Nashville's Park life. Sevier Park in the south of the city is a favorite picnic spot, for example. Head downtown and you'll find the historic Bicentennial Capitol Mall; a 19-acre green space complete with fountains and it's very own 2000 seat amphitheater. Not far from here, Cumberland Park on the river's East side is a popular local meeting spot with plenty of green space and its very own rock-climbing wall! If you're passing through Hillsboro Village, make sure to stop in Fannie Mae Dees Park. More popularly known as Dragon Park (a homage to its stunning mosaic dragon sculpture), this place is a favorite meeting spot, perfect for walks and picnics. 
Those looking for more than a gentle stroll in the park will be delighted to learn that Nashville is also abounding in nature trails and greenways perfect for a whole host of outdoor activities. Head over to East Nashville and you'll find Shelby Bottom. Shelby Bottom is a natural area park just minutes from downtown Nashville, boasting 960-acres of natural space and greenway. Here you'll be able to enjoy a designated nature centre, off-leash dog park, and three miles of river frontage.  One of the best things about this place is all of the activities on offer. Looking to let off some steam or try out something new? Here you'll find biking trails, boating, golf, and even baseball! 
Bird watchers and nature lovers will love Radnor Lake in Green Hills. Radnor Lake offers 1200 acres of prime walking trails, and wildlife spotting. Keep your eyes peeled for deer, beavers, and birds. If you're lucky you might even spot one of Radnor's turtles!  For equestrians, head over to Percy & Edwin Warner Parks near Belle Meade for the best horse trails in the area, plus ample opportunities for hiking and cross-country running. 
6. Education
Nashville is known as the Athens of The South, due to its long-standing commitment to establishing higher education institutions. Did you know, Nashville was the first southern city to establish a public school system?
It's true. Nashville's first public school was founded as early as 1912. Hume-Fogg school as it is named has since become the very first secondary-level magnet school in the area. The school has a reputation for academic excellence and serves students from the wider Nashville metropolitan area. 
Nashville is full to bursting with excellent academic institutions. Those moving to the area with school-aged children will have no shortage of options. That said, when moving to the city, there are a few things that you'll need to consider when it comes to finding your kids a school. Everything from the school commute to educational specialisms. You'll want to think about whether you want private or public education, for example, and any fees that may be incurred as a result. So, without further ado, let's run through what Nashville has to offer. 
The Nashville metropolitan area is served by the MNPS (Metro Nashville Public Schools) system for Nashville, Tennessee, and Davidson Country and comprises 73 elementary schools, 33 middle schools and 25 high schools, as well as an additional 18 charter schools and eight specialist schools. 
Public Schools
The public school system in Nashville works in much the same way as other US states. All legal Nashville residents have the right to send their child to a free public school. If you're hoping to send your child to public school then it's important to do your research in order to find an institution that suits your family's educational and geographic needs. School admissions are based on home-address and allocated based on a series of pre-determined residential zones. If you have a particular school in mind, it's important to ensure that you will be living in one of its admission zones and if you live further than 1.5 miles from your child's school then you will be eligible to receive free bus transportation for the duration of your child's education. 
Magnet schools 
If you're keen to send your child to a specialist school then you'll want to look at Nashville's selection of magnet schools. Magnet schools are those that offer courses that specialize in a particular academic area like STEM (science, technology, engineering, and mathematics), the performing arts, languages, and CTE (career and technical education). 
Magnet schools are not to be confused with private schools. Magnet schools are public schools, through and through. The only difference is that they have a specialized curriculum and have more autonomy over developing their own syllabus. This can be a great option for students who have a clear career focus in mind or those who excel in a particular area. 
Because of the specialized nature of Magnet schooling, catchment areas for these schools tend to be much wider than traditional public schools. Students will often travel from further afield in order to attend a Magnet school with their preferred specialism. It is also not uncommon for Magnet schools to enroll students based on academic merit. For example, some Magnet schools in the Nashville metropolitan area require students to have attained an academic average of 85+. Others may require prospective students to sit for an entrance exam. 
Charter schools
Charter schools fall under another branch of the public school system in Nashville. Charter schools have much more autonomy over the way that they are managed, as well as increased freedom to develop individualized curriculums and explore different teaching methods within the national curriculum. Charter schools are still, ultimately, presided over by the Metro Nashville Public Schools District (MNPS) and fall under the umbrella of public schooling. These institutions share much in common with specialist Magnet schools. It is also common for students to attend these institutions from further afield, outside of the typical public schooling zones. However, unlike Magnet schools, charter schools do not necessarily focus on one specific educational or subject-based specialism. 
Private schools
As well as public schools, Nashville does offer family's the option to send their children to private schools. Private schools are privately funded educational institutions that charge tuition fees for enrollment. For those who can afford this investment in education, private schools can offer a fantastic range of facilities and opportunities to their students. 
Classes tend to be smaller, allowing students to receive more tailored, one-to-one attention in the classroom and these schools tend to offer an outstanding array of extracurricular activities for their students to enjoy and learn outside of the classroom environment. Of course, this comes at a cost. Private schooling is not affordable to all and Nashville's private institutions are no different. On top of tuition fees (which typically average upwards of $10,000 a year), family's must factor in the cost of school uniforms, textbooks, and additional expenses for any extra-curricular activities and trips that their children wish to partake in. That said, many of these schools do offer a small number of scholarships each year. So, if there is a school that you really want your child to attend then it is worth making some enquiries. 
International schools
If you're moving to Nashville from abroad, you may be concerned about the disruption this could cause to your child's schooling. Educational systems can vary massively from country to country, making moving with your family from overseas a daunting prospect. If integrating into a local school is going to be problematic for your child, due either to exam requirements, language issues, or other discrepancies, then you may wish to consider enrolment into an international school. 
For expatriates, international schools provide a specialist environment in which students can acculturate to their new environment alongside other students who are also living away from their country of origin. This can help children settle into their new environment more quickly and mitigate any unnecessary educational challenges that arise when trying to switch from one system to another. International schools employ a global standardized IB (International Baccalaureate) curriculum and examination system and students leave with an internationally recognized qualification at the end of their studies. 
Nashville is home to two fantastic international schools: Hillsboro Comprehensive and Hunters Lane High, both of which provide the IB curriculum. It is important to note, however, that International Schools are private, fee paying, institutions. However, as with most private schools, each international school will have its own provision of scholarships on offer for students each year. 
Special needs education
For families with children or teenagers who have specialist educational needs, finding a suitable school is of utmost importance. Under the Tennessee Law for Children with Special Needs, any child with special education needs, comprising either a physical or learning-based disability, is legally entitled to receive additional support provisions in a public-school setting. 
In Nashville this is no different. Depending on the nature of your child's needs, the city offers both dedicated special needs schools as well as official support provisions and structures within public schools that allow students with additional needs to attend regular public schools and benefit from equal access to learning through an adapted curriculum. 
College-level education 
College education in Nashville is second to none. The city is home to top colleges and universities including Vanderbilt University, Lipscomb University, Tennessee State University, Belmont University, and a wide range of institutions. Students come to Nashville from far and wide to attend its top rate higher-education institutions. 
7. Beer
Nashville and the surrounding areas are abounding with fantastic local breweries. There's literally a great pint round every corner.
Beer abounds in Nashville. This is the ideal city for a brewery crawl. There are too many traditional and craft breweries to count in the area and more continue to open each year. Nashville is quite literally a beer lover's utopia. It's time to get writing your brewery bucket list. Here's a few essential stops to get you started! 
Located just a stone's throw from the city centre, The Nashville Brewing Company is one of the oldest breweries in the city, dating all the way back to 1859. The brewery has been serving up top beers and ales to Nashville locals for literally hundreds of years, having stopped production only briefly during the Civil War. The Nashville Brewing Company originally operated out of Nashville's 'Gluch' district and continues to specialize in German style lagers to this day under the direction of its present owner, Scott Mertie. The brewery produces a wide range of Beers including the Nashville Original Lager Beer, the Nashville Amber Lager Beer, the Nashville 1897 Pilsner Beer, the Nashville Bock Beer, the Nashville Nash Zwickel Beer, and the Nashville Festbier. The Nashville Brewing Company may be one of the oldest breweries in the region but it's by no means the only one. We recommend that you also pay a visit to the Yazoo Brewing Company in Madison along with the Fat Bottom Brewery in Nations and Berry Hill's own Black Abbey Brewing Company. 
8. Housing Prices
House prices are rising in the city but Nashville still offers competitive prices when compared to major markets like Austin, Chicago, LA, Miami, Boston, and New York.
Now is the time to buy property in Nashville. Though prices are on the up, the city still has some deals to be had. But make it quick because Nashville is fast becoming a buyer's market with property prices set to continue in their upwards trajectory. 
The city is one of the biggest burgeoning markets in the country, with a decided increase in out-of-state purchasers flocking to the city. Houses are selling like hotcakes and showing no signs of slowing down any time soon. The median price for a residential single-family home in Nashville in 2021 sits at $414,853 marking an increase of 19.2% from 2020.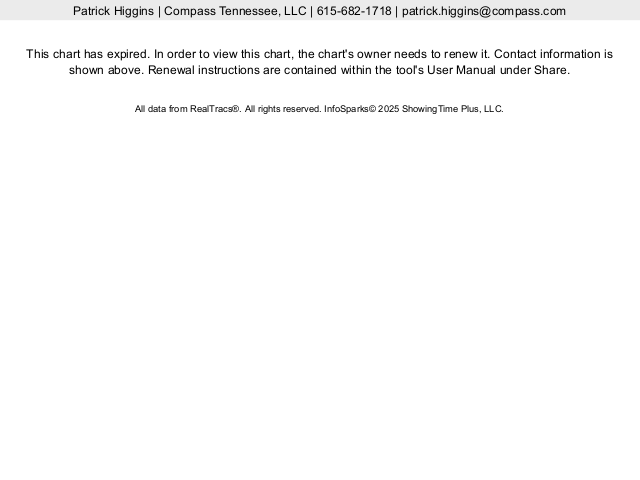 Tell Us What You Are Looking For … We Find Off Market Properties For Our Clients
9. Traffic
We have it! But don't worry, you'll soon get used to the dos and don'ts of driving in Nashville. 
Buckle up and get ready for the ride because Nashville's traffic is a thing in itself. This city has a lot of traffic. Get ready for traffic jams galore and get used to leaving ample time for those important journeys. We recommend ditching the car altogether if you can and using alternative means of transport wherever possible. 
If you do plan on driving in the city, make sure you're in the know about local driving laws. Whilst, for the most part, driving in Nashville is just like driving anywhere else in the US, there are a few additional regulations to consider including regulations pertaining to the use of HOV (high occupancy vehicles) lanes, cycle lanes, and cell phones (drivers must not under any circumstances hold a cell phone while driving). Please note that any drivers involved in an accident in the state of Tennessee must pull over and exchange insurance and contact information and that, under Tennessee law, drivers are considered under the influence once blood alcohol levels reach 0.08% of higher. 
10. Taxes
In Nashville there's no state income tax. Need I say more?
Last but not least, let's talk tax. You'll be delighted to learn that the state of Tennessee has an income tax rate of 0%. Yes, you heard right, Tennessee does not tax wages. Whilst this does mean that Tennessee has one of the lowest tax rates of all US states, it does not mean that you will be able to live entirely tax free. In order to fund municipal projects, the state instead taxes other items and the yearly tax deadline falls in April of each year.  TN has something called a 'hall tax'. This is a 6% tax on all interest and dividends. The state of Tennessee also takes a 7% sales tax. This is the state's principal source of municipal revenue.  All state tax laws are presided over by the Department of Revenue. 
Welcome to Nashville!
Ready to move to Nashville. This is a city with a whole lot to offer, from music, restaurants, beer, and adventure to high quality education and fantastic job opportunities. No wonder people are flocking to the city. Whatever your reason for moving to Nashville, now is a great time to relocate to this thriving city. Plus, with all of these pro tips under your belt, you'll know exactly how to get the most out of your time in this southern gem. 
Nashville Home Searches