Moving To Franklin, TN? 🚚 You Need To Know Before You Move Here.
Whether you're planning to buy a home in Franklin or settle in for a new job, it's good to know why Franklin, TN is the right city for you. 
Just 21 miles (34 km) south of Nashville, Franklin is growing as suitable suburbia for families, tech folk, and celebrities. There's a plethora of sites, places, and events in and around the city that give it its southern charm and innovative culture. 
Here are 10 things you should know before moving to Franklin, Tennessee. 
1. Location and Demographics
Located in Williamson County. Franklin is one of the best places to live in Tennessee, with a population of 89,307 as of 2020. It's currently the 7th largest city in Tennessee and the 384th largest city in and growing. The city is growing at a rate of 2.37%, with a population density of 2,148 people per square mile. In terms of size, the total city spans over 42 miles. 
The population in Franklin is significantly White (83.53%), Asian (6.82%) and Black (6.64%) and other races at 2.34%). In addition, the median age is 38.4 years for males and 39.6 years for females. 
The largest age category is 49 to 54 at 15.9%, followed by 35-44 at 15.3%. 25-34 (11.8%), 5-9 (7.7%), 10-14 (7%), 65-74 (6.8%), 0-4 (6.5%), 55-59(6.3%). The married population is 60.7% of Franklin. However, only 60% are still married. The other 0.7% are separated. 39.3% of the population is single, legally speaking. 24.7% of the people never married, 10.2% divorced, and 4.4% are widowed. 
There are approximately 30,847 households, with around  2-3 people living per household. The average household income in Franklin is approximately $123,066, almost twice the average household income in the U.S., $67,521 in 2020. In addition, the median house value is $412,400, which is $8,133 below the Nashville median house value. Approximately 70% of the population is above 16 and therefore part of the labor force. 
Franklin City is currently the 384th largest city in the U.S. will keep growing.  
2. Economy
The city of Franklin has a healthy economy with opportunities for bankers, healthcare practitioners, entertainers, restaurant owners, real estate agents, beauty, home and living companies, and more. 
The median earning per worker in Franklin $67,990. Compared to the $49,041, Franklin is 38.6% higher. Also, compared to the median earnings for a worker in Tennessee of $42,449, Franklin is 60.2% higher. 
23% of the earners in Franklin make above $100,000, followed closely 22.8% of workers that earn $20,000 to $49,999. 18.4% of the workers earn $50,000- $74,999,10.8% earn $75,000- $99,999, while 14.3% of workers earn less than $10,000. The smallest group are earners between $15,000-$19,999 at 5.2%. 
The average worker in Franklin works 39.3 hours, which is within the same hours for most workers. Given the average number of hours workers and the earnings per month, the average hourly earnings in Franklin are $33.27. For comparison, the average hourly wages in the U.S. increased to $26.94 per hour in February from $26.92 per hour in January 2022. 
Notably, the city uses the federal minimum wage, $7.25, yet living wages are above this limit. For instance, the living wage for a household without children is $14.78, while for a family with one child, it's $28.12. 
The wages per profession vary. For example, managerial ($95,277), computer and mathematical ($75,481), legal ($75,122), and architecture and engineering ($71,102) positions are some highest-paying jobs in the city. Residents distribute their income among different expenses, including housing, transportation, groceries, utilities and transportation. 
Franklin has a 9.75% sales tax rate that consists of 7% Tennessee state sales tax and 2.75% Williamson County sales tax. The city does not have a city tax or special tax. In addition, the property tax is  $0.3261 per $100 of assessed value. 
The sales taxes are on the higher end, which means the cost of living in Franklin, Tennessee, is higher than other cities with lower sales tax. For example, Portland, Oregon, and Alaska have no state or local sales taxes.
Some of the biggest companies in Franklin, TN are:
Community Health Systems
Nissan North America

 

Acadia Healthcare
IASIS Healthcare
Other notable companies in the area are:
Target
Dell Technologies
McDonald's

 

Kroger

 
3. Cost Of Living
The average commercial electricity rate in Franklin city is 10.2¢/kWh, which is 1.075% less than Tennessee at 10.31¢/kWh and greater than the national average at 10.09¢/kWh. Rates across the country can vary between 6.86¢/kWh to 34.88¢/kW, so they're fairly affordable in comparison. The commercial rate is a critical factor when setting up commercial operations. 
For home buyers and renters, the residential electricity rate is 9.93¢/kWh, 1.68% less than the Tennessee average rate at 10.1¢/kWh. However, the rate is 16.41% less than the national residential electricity rate, 11.88¢/kWh. Notably, rates vary anywhere between 8.37¢/kWh to 37.34¢/kWh.
Lastly, for plant and factory operators, the industrial electricity rate is 6.62¢/kWh. The rate is  6.5% less than Tennessee's average at 7.08¢/kWh and the national average at 6.67¢/kWh. Generally, industrial rates vary between 4.13¢/kWh to 30.82¢/kWh.
Franklin City offers several water services at different prices. The residential rate inside the city for the first 1,000 gallons is $16.32 and $18.76 outside the city. In addition, the commercial rate inside the city is $22.95 and $23.67 outside the city. The cost reduces for the next 9,000 gallons, the next 15,000 gallons, and any further use. 
For irrigation, the city provides residential homes inside the city at $22.95 and $26.67 outside the city. The commercial rate is $22.95 inside the city and $26.67 outside the city. Notably, water for irrigation is on a separate meter. 
The city has a bus system that operates on fixed routes. The costs are $1 for adults, $0.50 for seniors, $0.50 for children under five, and free for all lap children. However, most people drive. The cost of fuel is at per with the nationwide prices. Fortunately, traffic is low in Franklin. 
Residents cough up to $80 for internet connection in their homes. AT&T charges $80 per month for 1,000 Mbps, while Xfinity charges $70 for 1200 Mbps per month. For comparison, the average internet bill is $64 per month in the U.S. 
4. Housing

 
There are plenty of homes for sale in the competitive market. In February 2022, the median listing home price per square foot was up 38.8% at $287. Popular franklin developments include Amelia Park, Avalon, Berry Farms, Daventry, Downtown Franklin, Fieldstone Farms, Hawthorn Trace, Ladd Park, Laurelbrooke, Lockwood Glen, Lookaway Farms, McKays Mill, October Park, Sullivan Farms, Temple Hills and Westhaven.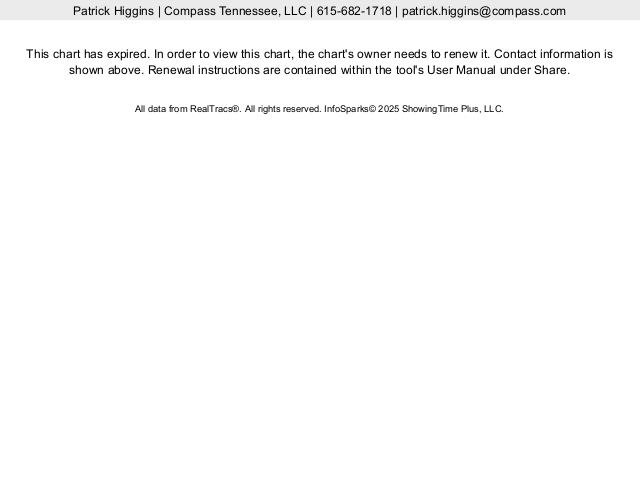 West Harpeth is a car-friendly neighborhood with plenty of parking, kid safety for outside play, dog-friendly trails and ample security for night walks. Some elementary schools within the area are Johnson Elementary School, Hillsboro Elementary/ Middle School, Moore Elementary School and Walnut Grove Elementary School. 
The restaurant scene is also active. Notable mentions include Scott's Pub, Oscar's Taco Shop, Ching Asian Bistro, and TigerMeat. In addition, residents use Kroger, Westside Wine & Spirits, MapCo and Walgreens for groceries. 
Central Franklin is a dog-friendly, kid-friendly, and well-lit neighborhood. Homeowners also care for their yards. Some restaurants in the area are Mellow Mushroom, Frothy Monkey, Sal's Family Pizza, and Merridee's Breadbasket. This neighborhood also houses the Franklin Farmers Market and Reed's Produce & Garden for fresh farm products. There is also an accommodating nightlife and cafés for breakfast meals. 
Popular neighborhoods include Westhaven, Laurelbrook, Cool Springs, Ivan Creek, Bishop's Gate, Legends Ridge, Foxen Canyon, Harts Landmark and Downtown Franklin. 
Homebuyers should also consider additional costs associated with home purchases. The cost of home insurance varies. However, the costs for home insurance in Tennessee are Allstate ($1,038), Auto-owners ($1,297), State Farm ($2,003), Tennessee Farm Bureau ($1,532), and USAA ($1,175). In addition, the typical asking commission for listings is 6.0%. 
There are also nursing homes in Franklin for the senior population and people who need assisted living. Some facilities are NHC Place at Cool Springs, Claiborne and Hughes, NHC Healthcare, and the Franklin Wellness & Rehab Center. 
5. Climate and Natural Disasters

 
The climate in Franklin, TN, is mild and generally warm. Sometimes, there is precipitation, even in the dry seasons. The annual temperature averages 15.4 °C | 59.7 °F, while the annual rainfall is approximately 1320 mm | 52.0 inch per year.
The precipitation is lowest in August at an average of 83 mm | 3.3 inches. The rainfall peaks in December, with an average of 138 mm | 5.4 inches. The hottest month of the year is July, with an average temperature of 25.9 °C | 78.6 °F. January is the coldest month of the year, with an average temperature of 3.6 °C | 38.4 °F on average. 
The rainfall variation between the driest and the wettest month is 55 mm | 2 inches, while the annual temperature variation is around 22.3 °C | 40.2 °F. The relative humidity is highest in December at 70.30 %, while it's lowest in September at 63.14 %.
In addition, July is generally the wettest month with 13.07 rainy days, while October has the lowest number of rainy days (8 days). Overall, Summer begins in June and ends in September.  Consequently, the longest sunshine days are in June at 10.49 hours, while January has the lowest hours (5.24 per day). 
Based on the climate, the best time to visit Franklin is June to September. The sunny conditions make it easier to tour the city and explore neighborhoods. 
Notably, Tennessee is susceptible to natural disasters such as storms, tornadoes, earthquakes, power outages, and landslides. Severe storms commonly occur in the spring and summer months and include thunder and lightning, hail, ice storms, and sometimes snowstorms. 
Floods are common during high precipitation seasons and wreak havoc in low-lying areas. Erosion is also common during storms. Wildfires also occur frequently, particularly in wooded and forested areas. Approximately 2000-3000 wildfires occur in the state annually, in February, May, October, and December. 
One of the greatest fires that occurred was the 2016 Great Smoky Mountains wildfires that decimated 7,136 acres, destroyed 2,460 structures, and damaged more than $500 million worth of property and goods. Fourteen people also lost their lives, while 190 sustained injuries from the fire. 
Tennessee also averages around 29 tornadoes per year. Most tornadoes occur in the spring, between March and May. Residents should always be on high alert for tornado sightings and warnings. As expected, most disasters disrupt the power supply, causing power outages for days. 
Besides investigating if a home is in a path of natural disasters, it's best to get adequate home insurance against disasters. Most home insurance does not cover natural disasters, so getting a separate cover is the best to stay prepared. 
6. Traffic

 
The main highway is the I-65, which travels north to south and sits on the eastern portion of the city. It's a busy route, often with traffic from people heading to and from Nashville. Other major roads that connect the communities in Franklin are Wilson Pike, Highway 96, Goose Creek Bypass, 3rd Avenue South, and Columbia Avenue. Franklin Road has congestion during rush hours, so it's helpful to find alternative routes. 
Residents can expect moderate traffic jams, especially when traveling to Nashville for work. The busiest hours are between 7 a.m. to 9 a.m. and 5 p.m. to 6:30 p.m. However, the traffic is lower in Franklin than in Nashville. During peak hours, I-24, I-65, and I-40 are the busiest roads, often expanding commutes from Nashville to Franklin to a whole hour. There is also moderate traffic between school areas during morning, afternoon and evening pickups. 
Generally, there is sufficient parking in the neighborhoods, and the streets are safe to drive. However, it is not possible to park on the main city streets between 8 a.m. and 5 p.m. on weekdays. Weekends are relaxed, allowing free parking in the city streets. 
Residents have several parking options as they move around Franklin. There are two large parking lots in 2nd and 4th Avenue South, supporting up to 300 vehicles. The city also has designated motorcycle and bike parking areas, including electric charging ports. 
An average commute in Franklin takes 24.2 minutes and is shorter than the national average of 26.4 minutes. In addition, the general cost of living index in Franklin is 138.5, which means it's 38.5% higher than the average. Groceries (106.6) and housing(203.5) are the most costly items. 
You can also reach Franklin through airports closest to the city. These are Nashville International Airport (BNA), Huntsville International Airport (HSV) and Chattanooga Metropolitan Airport (CHA). 
7. Education
Franklin has several high performing schools for students in the area. Some examples of great public elementary schools include are Clovercroft Elementary School, Oak View, Trinity Elementary, and Freedom Intermediate. 
Middle schools include Brentwood, Grassland, Fred J. Page, Heritage, and Hillsboro. Some high schools include Franklin High, Brentwood High, Centennial High School, Independence, and Renaissance High. 
Colleges and universities near Franklin include Tennessee State University, Franklin University, Vanderbilt University, Lipscomb University, SAE Institute of Technology-Nashville, Belmont University, and Williamson Christian College. 
8. Food, Travel and Entertainment

 
There are plenty of activities for the family in Franklin. 
For kid's activities, the following places are suitable:
SOAR Adventure Tower: This place combines 50-foot ropes, areal adventures, and mini-golf court in one place. Kids can run around in the fresh air, and climb up and down the obstacles of varying difficulty degrees.

 

The Factory: This is a famous location of the finest foods, concerts festivals and pop-up retail stores. You can visit the farmer's market to gather fresh produce before stopping for entertainment. The two you don't want to miss are Leiper's Fork Farmers Market and Franklin Farmers Market.
Arrington Vineyards: This is a 95-acre property co-owned by Kix Brooks, a renowned name in country music. There are picnic areas, wine tasting rooms and spectacular views for the whole family.

 

Nolensville Toy Shop: This tore specializes in wrapping toy gifts for any occasion. You can also order the items online and have them shipped on time. The shop has high-value items for baby showers, graduations, and birthdays.

 

Outlanders Southern Chicken: This is an amazing location to have fun with chicken menus. It's a tasty way to spend an afternoon with the family.

 

Leiper's Fork Lawnchair Theater: For an outdoor family movie night, try this spot where guests bring their lawn chairs to watch free movies. There is also an assortment of tasty meals to enjoy during the movies.

 
There are also several restaurants in the area that cater to various palettes. Some notable restaurants are:
1892 Restaurant: This is a fine restaurant at Leiper's Fork, that delivers a southern old-school vibe and a tasty menu by chef Dylan Morrison. Stop by for smoked steak, noodles, fresh ice cream, and cookies.

 

Barbara's Home Cookin': This is a quaint little restaurant on Hillsboro Road is the perfect location for mashed potatoes, fried chicken, and cobbler. You can expect a quality Sunday dinner and tasty takeaway at Barbara's.

 

Franklin Mercantile: Breakfast and lunch in this rustic joint are true to the south. The sweet potato pancakes, cheese mashup, guacamole, and Parmesan creamy grits are worth every penny.

 

55 South: Stop by the 55 South to enjoy a specially cooked meal by Chef Jason McConnell. The shrimp, oysters and seafood warm the heart at every bite.

 
Some of the best landmarks to visit in the Franklin are Lotz House Museum, Carnton, Downtown Franklin, Carter House and Leiper's Fork. 
There are also bars and pubs in the area for a fun night out with partners and friends. Some highly-rated spots include Oak Grove Racing, Hooters, The Pond, Whiskey Room Live, Hop House, Bikini Beach Bar and more. 
9. Political Climate

 
The political climate in Franklin, Tennessee is moderately conservative. In Williamson County, 36.1% of the voters voted Democrat in the last presidential vote, while 62.2% voted Republican. The remaining 1.7% voted independent. Generally, Williamson County voted Republican in every Presidential election since 2000.
10. History
The city of Franklin dates back to 1799, founded by Abram Maury, Jr., a state senator. They named the city after Benjamin Franklin, a founding father on the $100 American bill. In the 19th century, tobacco, hemp and cattle farmers flourished. 
However, the success slowed down during the American Civil War. Franklin was the site of a significant battle in 1864 where there were more than 10,000 casualties. 
This area is part of Middle Tennessee, and farmers prospered in the pre-Civil War years, with the cultivation of tobacco and hemp as commodity crops, and raising of livestock. Being in the South, Franklin was also an active scene of racial tension and crimes. The city experienced slowed population growth around the Great Migration. 
However, the population has increased almost fivefold since the 1980s, and the city continues to grow in diversity. The history of the city is visible in the civil war sites, museums, and magnificent Victorian homes.